INFORMATION LETTER 7.9.2021
SUSTAINABILITY AND DEVELOPMENT MANAGER APPOINTED TO TIMBERWISE
Responsibility and sustainable development have been very important to Timberwise since the company was founded. Timberwise wants to be at the forefront of the best in the world in conducting responsible business.
As the company grows and expands, it is even more important to keep responsibility topics and sustainable development in focus. From now on, Timberwise Oy will centralize these important matters on the responsibility of one person.
Starting September 1st, 2021, Timberwise Oy has appointed Mrs. Anu Varis (B.Sc.) as the company's Sustainability and Development Manager. As a member of the owner family of Timberwise, it is very important for Anu to look to the future and take responsibility for it.
Anu started working for the family business after the acquisition in 2019 when Timberwise took over the ownership of Parla from Mikkeli.
Anu worked as Head of Unit at Timberwise's Mikkeli unit, responsible for the smooth integration of Parla's production and personnel with Timberwise's operations, as well as a liaison for various business partners' and customers of Parla's products.
When the new production manager starts at the Mikkeli factory during September 2021, Anu is able to take on new challenges in charge of the company's sustainability and development topics. Anu's contact information is: Anu Varis, anu.varis@timberwise.fi, tel. +358505685959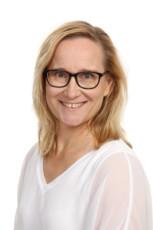 Prior to joining the family business, Anu made a long career in the demanding international medical device industry. Anu worked at Vyaire Medical as a global sourcing manager and before that e.g. at GE Healthcare in both product development and marketing as a project and product manager. The experience of this extremely regulated industry gives Anu an excellent ability to take on Timberwise's sustainability topics as well as future development projects. Under her leadership, Timberwise will be able to respond better and faster to the needs of the different markets and our customers all over the world.
Markku Mäkitalo
General director
Timberwise Oy
For more information: Vice President Mikko Mannila, mikko.mannila@timberwise.fi +358 503031553