Timberwise's Brand Director Laura Lankinen will be speaking at the International Design Webinar organized by Lunawood Oy.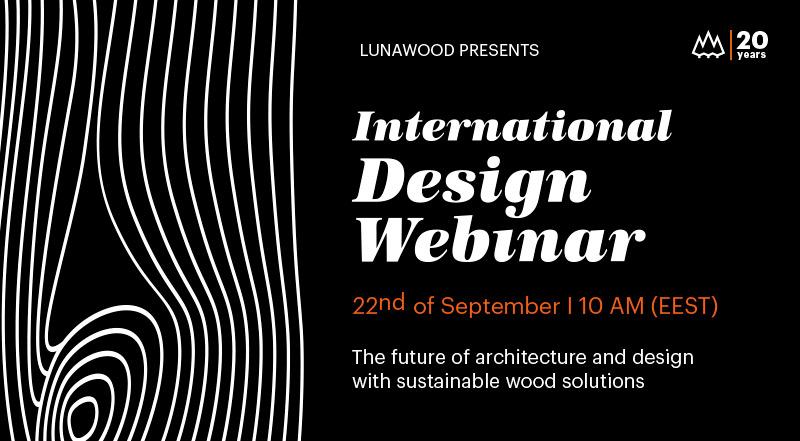 The webinar brings together top professionals in the field of sustainable architecture, design and construction to share best practices, future trends and the diversity of wood.
"We are in the front row of encouraging sustainable design and construction and thus increasing the use of wood. Therefore, we want to bring together those actors in the field who share this common idea with us." Lunawood Oy
International Design Webinar on 22 September from 10.00 to 14.30 (EEST). The event is open to the first 1,000 registrants. Sign up now here.
Sneak peak to the webinar:
Design trends in interior architecture
Everybody is talking about the health benefits of wood products. And especially during the global pandemic this topic has taken on totally new proportions. As the biggest wooden flooring manufacturer in Finland and a global flooring distributor, how does Timberwise see the development of the role of wood in interior design?
What do the future trends of sustainable and healthy interior design look like?
What is Timberwise producing and how will their products meet future trends?
Presented by Laura Lankinen, Timberwise
Check the schedule and speakers here.
Read the full release here.